Hidden Diagnostic Port on Apple Watch Could Allow for Smart Band Accessories [Updated]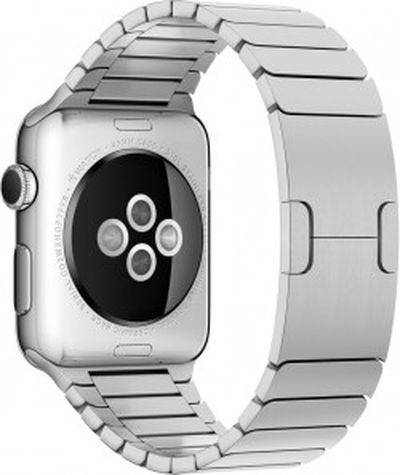 Ahead of Monday's media event where Apple is expected to provide final details on the Apple Watch, a new report from TechCrunch details a hidden "diagnostic port" inside one of the channels on the Apple Watch where watch bands slip into place. While the port is currently used only for diagnostic purposes, the report argues it could be used in the future to interface with "smart band" accessories bringing additional functionality to the watch.
The port has a 6-dot brass contact array inside the groove for the 'bottom' strap connector slot. Several sources have confirmed its existence and placement to me. It is very similar to the connector for the Lightning connector in iPhones, as that connector currently only uses 6 of its 8 available pins. Apple recently began opening up the Lightning port for use by third parties. A source says that this port is currently for diagnostic purposes only — but that there is nothing preventing it from being a connection port for future accessories.
TechCrunch's Matthew Panzarino is careful to state that he has no knowledge of any plans by Apple to launch such smart band accessories, but the idea remains an intriguing one. Possibilities for such bands include additional sensors, external batteries integrated into a band, and more.
Apple revealed a number of high-level details about the Apple Watch at the device's unveiling last September, but even now with a launch set for next month there is still much that remains unknown, including pricing details beyond the $349 starting price. Apple will undoubtedly address many of the details at Monday's events, but some of the technical details will likely need to wait until the device launches and users and technical experts can get a closer look at the device.
Update 2:13 PM: The diagnostic port will not be included on the Apple Watch that ships to consumers, according to 9to5Mac.