Google's Sundar Pichai Discusses Search Partnership With Apple and iPhone 6 Success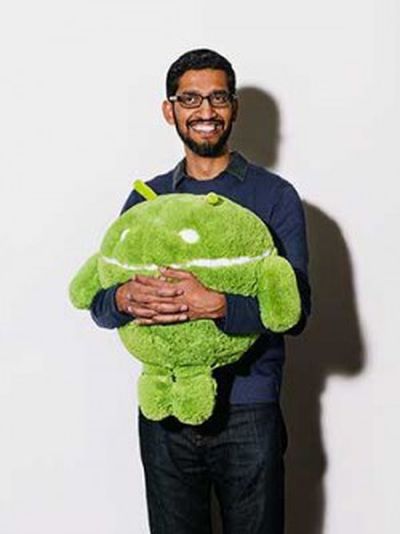 Google's Sundar Pichai, senior vice president of Android, Chrome and Google Apps, recently spoke about his company's relationship with Apple in an in-depth interview with Forbes. The executive discussed a few topics related to Apple, including the impact of the iPhone 6 and iPhone 6 Plus on the high-end smartphone market and Google's long-standing search partnership with Apple that is rumored to be up in the air.
Questioned about the possibility of Apple ditching Google as the default search engine on iOS, Pichai did not appear worried and remains committed to building a product that users need. Google renewed its search partnership with Apple in 2010, although the contract is reportedly set to expire this year and there has been increasing speculation that Apple is considering a number of options. Both Microsoft and Yahoo have reportedly courted Apple to become the default search engine for Safari in the past.
Q: Your relationship with Apple is complicated. How concerned are you that you may lose them as a search partner on iOS?

A: There are areas with Apple in which we have always collaborated. We have had a long term search partnership. We work closely with them in areas like YouTube. When I look at search, largely the evolution depends on "are we bulding something which users need?" If we are building something that users need and there is a lot of value we are driving, I think how search manifests in iOS will work out just fine. We have a long term search partnership and are working together with them, and we'll have to see.
Pichai also reflected on how Google expected the iPhone 6 and iPhone 6 Plus to do very well for Apple, adding that Android is healthy both overall and in the high-end market. He adds that Android is building upon the momentum of one billion devices shipped and believes both Google and Apple are doing well as the smartphone industry continues to evolve.
Q: There's a perception that as Samsung is going through some challenges, Apple is regaining share at the high end. Do you see that in the numbers?

A: Share is tough to assess. There is a lot of noise. Based on what we see things are healthy overall globally including the high end. Apple obviously has done very well with iPhone 6 and 6 plus, but we always expected that. We knew this would be a big upgrade cycle for them. To me looking at the momentum of having shipped a billion devices, people even on the high reporting high loyalty rates across Android, I haven't seen anything to be concerned about. The bigger story here is a growing pie. All of us are doing well.
The full-length interview goes into more detail about the state of Google, touching upon a number of products and services such as Android, Nest, Google Wallet, Google Hangouts, Google Shopping Express and the Play Store. Pichai also reflects on competitors in various spaces, including Amazon in e-commerce and WhatsApp, Snapchat and Facebook Messenger in messaging.