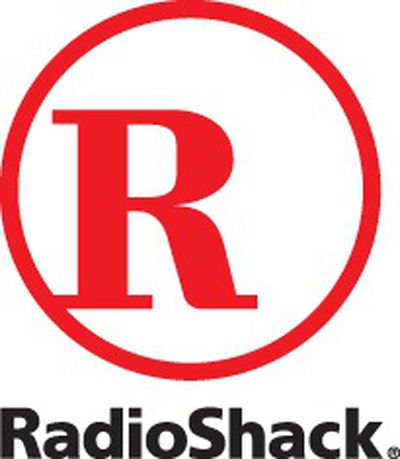 The end may be near for RadioShack retail stores after a dire September warning that the company would not be able to finance operations "beyond the very near term" without a sale, investment, or company restructuring. According to Bloomberg, RadioShack may be planning to sell half of its stores to Sprint and close the other half in a move that would potentially see the termination of the RadioShack brand.
The locations sold to Sprint would operate under the wireless carrier's name, meaning RadioShack would cease to exist as a stand-alone retailer, said the people, who declined to be identified because the talks aren't public.
RadioShack was established in 1921 and flourished for many years, but in the early 2000s, the retail chain began seeing some decline in sales. In 2006, RadioShack closed 500 stores and laid off more than 400 employees in an effort to cut costs, but the brand has continued to struggle since that time as consumers have turned towards online retailers like Amazon and dedicated carrier stores from AT&T, Sprint, T-Mobile, Verizon, and more.
The company warned investors in September that it could be forced to file for bankruptcy protection, but RadioShack bankruptcy rumors have circulated since 2012, when RadioShack first began seeing major losses. A second consolidation was announced in 2013, with an additional 1,100 stores to be closed, but that move has since morphed into the liquidation plan to sell to Sprint or another company as RadioShack has continued to lose value over the course of the past year.
Terms are still being discussed between RadioShack and Sprint and Bloomberg warns that negotiations could break down or that plans could change. The two companies have discussed co-branding, and it's still early enough in negotiations that another bidder could purchase RadioShack and keep the retail chain operational.
Update Feb 3 4:34 AM PT: Bloomberg also reports that Amazon is in talks to acquire some RadioShack locations to boost its brick-and-mortar retail presence in the United States. RadioShack has over 4,000 U.S. locations. The discussions are reportedly ongoing and a deal may not be reached.
Update Feb 5 2:21 PM PT: RadioShack officially filed for Chapter 11 bankruptcy on Thursday, February 5, and announced plans for a deal with Sprint. An asset Purchase agreement with Standard General (RadioShack's largest shareholder) and Sprint will allow the RadioShack name to live on via a "store-in-store" model in some of the 2,400 shops (out of 4,000) it plans to sell. The remaining underperforming stores will be closed.