Apple Supplier Sony Debuts 21-Megapixel Image Sensor With Ultra Fast Autofocus, 4K HDR Video
Sony today announced a new advanced image sensor designed for use in smartphones, which uses a new "stacked" design to cut down on size while introducing improved image quality and faster speeds. Apple uses Sony sensors in its iPhones and iPads, so it is likely that Sony's stacked sensor technology will make it into future iOS devices at some point.
The new 21-megapixel Exmor RS IMX230 sensor is built with a chip that stacks a pixel section and a circuit section on top of one another, which allows Sony to build improvements into each aspect of the sensor individually, leading to dramatic improvements. Sony's been using stacked sensor technology since 2012, but its newest sensor introduces new autofocus and HDR technology.
According to Sony, the IMX230 sensor is the first CMOS sensor for smartphones that includes plane phase detection autofocus signal processing with 192 autofocus points, resulting in much faster tracking of moving subjects that happens almost instantaneously.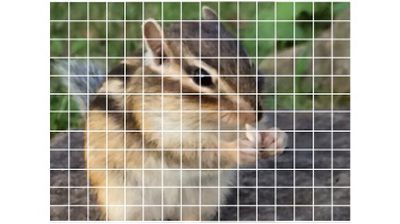 Image plane phase detection AF function using 192 AF points
The sensor also includes support for full 21-megapixel HDR pictures and 4K HDR video, resulting in better lighting in high-contrast scenes. HDR or High Dynamic Range imaging captures separate images with different exposures, combining them into one image that improves detail and color.
The new IMX230 is a type 1/2.4 stacked CMOS image sensor with a significantly improved 21 effective megapixels, and it is also equipped with a newly developed signal processing function. These features fulfill the growing needs in smartphone photography for high-speed autofocus (image plane phase detection AF) and clear, high-quality capture of bright and dark areas even in backlit scenes (HDR imaging). Image plane phase detection AF is a technology used in mirrorless interchangeable-lens cameras, and HDR imaging now supports not only 4K (4096 x 2160) high-resolution videos but also still images.

HDR video from existing IMX135 sensor with 3.2 effective megapixels on left, IMX230 21-megapixel HDR image using IMX230
Sony is known for making some of the best image sensors available, and Apple has long used Sony sensors in its iOS devices. Sony's new image sensor will begin shipping in April of 2015, and while it is likely the new sensor technology will make its way into Apple's iPhones and iPads, it is unknown when that might occur.
Apple does not typically use high-megapixel sensors in its iPhone or iPad, but Sony is planning on producing a 16-megapixel version of the IMX230 in 2015, which would be appropriate for iOS devices. It's possible Apple could use the 16-megapixel version of the IMX230 in the 2015 iPhone 6s and 6s Plus, but it's also possible that the sensor won't be utilized until 2016 or later as Apple often uses slightly older sensors in its devices.
Tom's Hardware believes that the next-generation iPhone 6 and 6 Plus may incorporate either the upcoming 16-megapixel IMX240 sensor from Sony or the 13-megapixel IMX135, which Sony first introduced in January of 2013.
It's not known exactly which sensor is used in the current iPhone and iPad, but camera experts have speculated that the iPhone 6 and 6 Plus use the Sony ISX014 sensor, an 8-megapixel sensor that Sony first introduced in October of 2012.