Microsoft today announced a new beta version of Skype for Web that brings a plugin-free version of the service to all modern browsers. Skype for Web beta will be available now to a small number of users, with a broader public rollout planned in the coming months.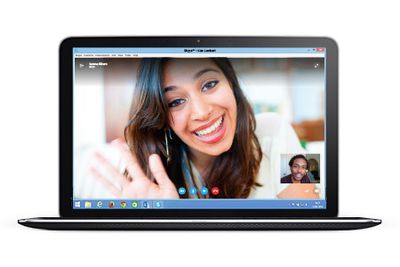 Skye for Web relies on Web Real-Time Communication (WebRTC) APIs to provide real-time voice calling, video chat and instant messaging via a web browser. At first, the new beta version will require a small download, but as WebRTC expands, this download requirement will disappear. It is compatible with all modern browsers, including Internet Explorer 10, Chrome, Firefox, and Safari 6.
Skype for Web will be available on Skype.com with invitations being sent out to customers on a rolling basis. Once enabled, users will be able to log in to their online Skype account and start messaging or calling friends with a just a few clicks. Though Skype's new web-based communication tool may be useful for some, Mac users on the go may want to meter their usage as Microsoft documents one known issue of increased battery consumption specific to the Skype for Web beta on Safari.