Other World Computing today announced the launch of new 1 TB (960 GB) solid state drive options for 2010-2012 models of the MacBook Air.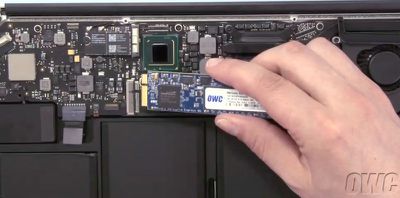 Priced at $549 for the drive alone or $579 for a package including tools and an Envoy enclosure to repurpose the original drive for external storage, the new 1 TB option complements existing 120, 240, and 480 GB options for the various MacBook Air generations.
- 2010 MacBook Air SSD upgrades
- 2011 MacBook Air SSD upgrades
- 2012 MacBook Air SSD upgrades
With Apple's move to PCIe-based SSDs beginning with the 2013 MacBook Air, OWC has yet to launch new SSD upgrade kits for the latest notebooks, but the company has promised it is hard at work on kits for these machines.