Adobe Unveils Photoshop and Premiere Elements 13 for Mac
Adobe today released new versions of Photoshop Elements and Premiere Elements, its lower-cost photo and video editing software aimed at consumers. Both Photoshop Elements 13 and Premiere Elements 13 have gained several new features, focusing on improved editing tools, additional guided techniques, and Elements Live, a new portal that offers tips and tricks directly within each app.

"Our customers don't always have the time or the know-how to get the results they desire," said Shanmugh Natarajan, senior director, engineering, core technologies and products at Adobe. "In Photoshop Elements 13 and Premiere Elements 13, we focused on developing tools that automate the process or guide customers through the steps to create the photos they'll love and want to share."
Photoshop Elements 13, Adobe's image editing software, includes updates that Adobe says were inspired by customer request. One of the main new features is the Photomerge Compose tool, which is used alongside the Refine Selection Brush to allow users to seamlessly copy people or objects from one image to another with just a few clicks.
There are new tools to create matching Facebook cover and profile photos, customizable with text and graphics, plus there are new guided edits available for creating black and white photos with hits of color. Guided edits are Adobe's interactive tutorials, which offer step-by-step instructions on completing various tasks in app.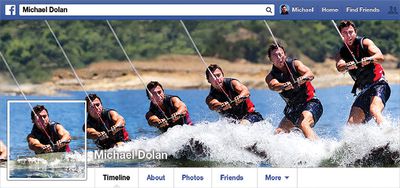 Photoshop Elements 13 also gains new Effects Variations, offering extra options for each existing effect to give users up to 50 filters that can be applied with a click, and there are impressive new cropping tools that include crop suggestions. The Intelligent Crop Suggestions tool analyzes faces and photo composition to select the four best crops for a particular image.


Premiere Elements 13, Adobe's video editing software, introduces new tools to minimize the time that users spend editing their footage. Favorite Moments can be used to mark the best spots in a video, which can then be automatically assembled into a short movie, and Video Story assembles various clips, adds in transitions, music, and applies a theme for a particular occasion like a birthday party. Simple themed slideshows can also be created.


Premiere Elements 13 offers improved shake stabilization to improve the look of videos shot with hand-held devices like smartphones, and there are new Guided Edits to help users add motion to movie titles and improve dramatic effects in one area of a scene using masking techniques.
Elements Live, available in both Photoshop and Premiere 13, includes content curated by Adobe, tips, tricks, and tutorials. It also lets users see what other people are using the software to create.


Both Photoshop Elements 13 and Premiere Elements 13 for Mac and Windows can be purchased separately on Adobe's website for $99.99 each, with bundles available for $149.99. Existing users can upgrade for $79.99 or $119.99 for the bundle.