Apple's public launch of iOS 8 is happening today, but there is one group of iPhone owners who may want pass on the upgrade for now. According to Ars Technica, the overall experience of iOS 8 on the iPhone 4s is degraded enough that owners of this device may want to consider bypassing the update and remaining on iOS 7, despite the new features offered in Apple's latest iOS version.
Apple's iPhone 4s was launched in 2011 and is falling quickly behind the times. It includes a much slower A5 processor, doesn't have an option for LTE connectivity, lacks Touch ID, and ships with 2.4GHz-only 802.11n Wi-Fi support. To maintain compatibility with the device, Apple has removed some features from iOS 8, including AirDrop and Handoff for apps. iOS 8 on the iPhone 4s also drops underlying support for OpenGL ES 3.0, the Metal graphics API, and 64-bit ARMv8 apps. As a result, overall app performance is slower and animations often are choppy.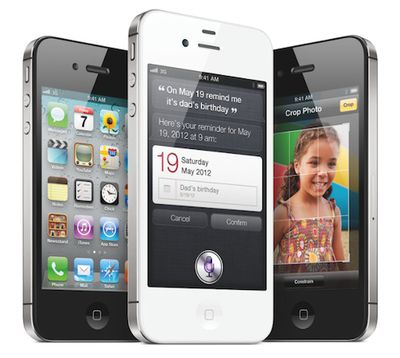 The iPhone 4s suffers not only from the expected feature loss and slower performance, it also is hindered by its 3.5-inch screen. With iOS 8, Apple is designing the OS with a larger screen in mind and this limitation is apparent throughout the OS. Apps appear cramped, and those such as Mail that require text input provide very little space to compose a message.
Apple faced a similar challenge with the iPhone 4 and iOS 7 last year and managed to improve performance on older devices with its iOS 7.1 update. As a result, there is reason to hope the company can do the same this year for iPhone 4s owners looking to take advantage of iOS 8 and address some of the issues in a future update. iOS 8 will be available today and includes interactive notifications, third-party keyboard support, a new QuickType keyboard, extensions and more.