Dropbox today announced changes to its Pro subscription, offering a single plan that provides up to 1 terabyte of storage for $9.99 a month or $99 per year. The new Pro plan also improves its sharing controls and adds new security options that make it easier and safer to share your data with friends, family and colleagues.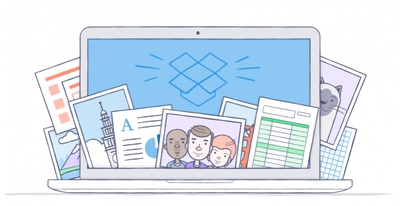 The new Dropbox Pro makes it easier to secure your shared data with new password and expiration options. Pro plan users now can add a password to a shared link as well as set an expiration date that limits how long files are being shared. When sharing a folder, Dropbox now has a new "View-Only" permission option that controls whether recipients can view or edit files within that shared folder.
For smartphone, tablet and notebook users, Dropbox has added a new remote wipe feature that allows users to delete files from a lost or stolen device. This feature destroys the data on the compromised device, while keeping a copy safely stored on Dropbox's servers.
Dropbox's biggest change is in its pricing, with the Pro plan now offering up to 1 TB (1,000 GB) of data for $9.99 per month. This pricing leapfrogs Amazon with its 1TB/$500 yearly plan and brings Dropbox in line with Google, which also offers a similar 1TB/$10 monthly option. Apple is launching its own iCloud Drive solution later this year alongside iOS 8 and OS X Yosemite, but pricing at the 1 TB level has yet to be announced. Apple's 200 GB plan will be priced at $3.99/month.