Our forum members are building a comprehensive list of all the apps that function in iOS 8 beta 4, which may be helpful for users who have installed the beta or who plan to install it. The list also includes apps that are known to be broken and apps that work but have specific issues.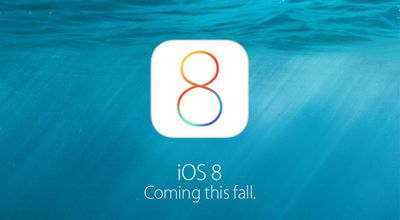 Notable apps that fully work with the beta include 1Password, Dropbox, Deliveries, Google Chrome, Instagram, Pandora, Rdio, Vine, and Fantastical 2 for iPad and iPhone. Other apps, like Facebook and Snapchat work as well, but have some issues with videos.
Popular apps that do not work with the beta at this point in time include Adobe Photoshop Touch, Camera+, Evernote, Google Docs/Drive, Infinity Blade 1-3, LastPass, Whatsapp, and YouTube.
It is not unusual for apps to malfunction with the introduction of new beta software, as developers often need to make multiple tweaks to accommodate new APIs and protocols. Apple's extended beta testing periods are designed to give developers the time they need to get their apps working with the new operating system before it is released to the public.
The forum post that lists all of the working apps is a Wiki post editable by users who have made more than 25 posts on MacRumors, so iOS 8 users who know of other functional/broken apps in the beta are encouraged to contribute.