iPod Father Tony Fadell 'Would Have Loved' to Show Nest to Steve Jobs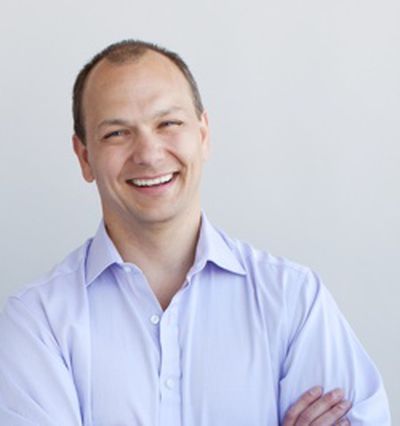 Nest creator Tony Fadell, who formerly worked at Apple before starting Nest Labs and launching both a connected thermostat and smoke detector, has shared some details on both his experience at Apple and his encounters with Steve Jobs in a lengthy profile and interview with Fortune.
Dubbed one of the "fathers of the iPod," Fadell started at Apple in 2001, moving on to become SVP of the company's iPod division from 2006 to 2008, where he helped produce early versions of the music player. Fadell clashed with Jobs and other executives at times, and says he had to "repeatedly quit" to get his way at the company.
One time, after key members of his iPod team had been raided for another Apple project, Fadell informed Jobs he was done, and the CEO asked him to stay, telling Fadell he was overreacting. "I said, 'I'm not overreacting.' I told him I was out. If you didn't stand up for yourself, no one else would." (Fadell says he recanted at least two resignations, having gotten his way each time.)
Jobs and Fadell reportedly had a relationship that "alternated between the father/son and school principal/naughty student archetypes." Fadell often argued with Jobs, who thought Fadell "asked too many questions," which would frustrate him. Fadell left Apple after marrying Danielle Lambert, a human resources executive who worked as a "super-key" recruiter.
Fadell, who launched a stealth startup in home automation in 2010 that eventually lead to the ultra popular Nest, says that he wishes he had been able to tell Jobs about Nest. While they spoke about Fadell's startup, Jobs was very ill when the Nest was ready to launch.
By the time Fadell was ready to share more in the summer of 2011, however, Jobs had grown gravely ill, and he died several weeks later. "I would have loved to have been able to show it to him, but the timing didn't work," he says. Jobs presumably would have been proud of Fadell. And he almost certainly would have asked a lot of questions.
Nest went on to be acquired by Google in January of 2014, in a deal that netted the company $3.2 billion. Though now a Google employee, Fadell continues to operate Nest independently, budgeting one day a week to visit Google and learn how it can help Nest in the long run.
The full profile of Tony Fadell, which includes more information on his history, the development of Nest, and his time at Apple, can be read over at Fortune.