Apple Pulls Top Free iOS App 'Weed Firm' from App Store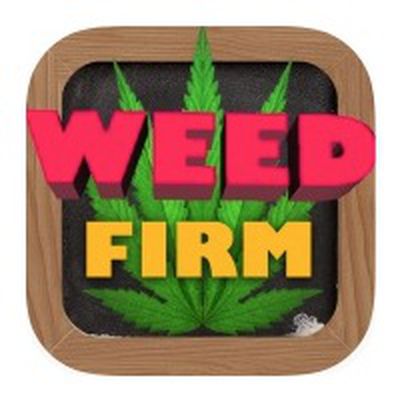 Released earlier this month, somewhat controversial iOS game Weed Firm quickly shot to the top of the App Store charts for free apps. The game centers around a marijuana business, with the player controlling a character responsible for all aspects of growing and selling the product.
Just as quickly as it arrived, Weed Firm has disappeared from the App Store, with the game's developer, Manitoba Games, tweeting yesterday that the game would be removed for "a few days" to address "a few maintenance things". That may not be the complete story, however, as Manitoba Games has posted a note on its website (via CNET) noting that the removal "was entirely Apple's decision, not ours."
The developers don't share Apple's specific justification for the removal, claiming that while there may have been some objections to "illegal activities", Apple must have simply thought it was "too good" of a game as there are a number of other marijuana-themed apps available in the App Store.
We guess the problem was that the game was just too good and got to number one in All Categories, since there are certainly a great number of weed based apps still available, as well as games promoting other so-called 'illegal activities' such as shooting people, crashing cars and throwing birds at buildings.
The Android version of Weed Firm has also been removed from Google Play, but the developer claims that this is due to an issue with the app's publisher rather than any action by Google.
Manitoba Games promises that Weed Firm will be returning to the App Store shortly, although some of the more controversial aspects of the game may need to be toned down given the close scrutiny Apple will undoubtedly give the app upon review.
Apple maintains a list of review guidelines for App Store submissions, but as part of the document's broader themes the company also reserves the right to reject "any content or behavior that we believe is over the line". As such, Weed Firm may simply have been a borderline case that garnered a second look as it soared to the top of the charts. But exactly what changes Apple will require of the app's developers in order for Weed Firm to return remain to be seen.