Olympic Athletes Requested to Cover Apple Logos During Opening Ceremony Because of Samsung Sponsorship [Updated]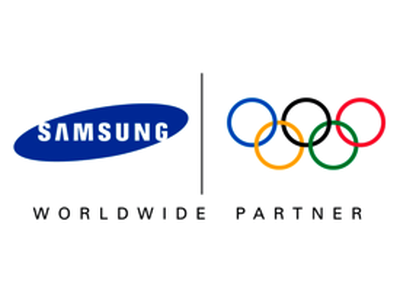 Olympic athletes are being asked by Samsung to cover any Apple logos on their devices during the Parade of Nations at the 2014 Winter Olympics opening ceremony because Samsung is a lead worldwide sponsor of the Games.
The report, from a Swiss site (via SlashGear) [Translate], does not go into much detail on the request, but reports it as a condition of Samsung's sponsorship. From SlashGear:
Olympics sponsor Samsung is reportedly dropping Galaxy Note 3 smartphones in athletes' goodie-bags, though the gift comes with a catch: a supposed ban on any other device branding, iPhone or otherwise, during the opening ceremony.
Olympic athletes are controversially banned from mentioning any non-sponsor products during their time at the Olympics, including on social media and clothing.
All accredited competitors, coaches, trainers and officials are required to abide by Rule 40 of the Olympic Charter, preventing athletes from mentioning any non-Olympic sponsor companies. Athletes breaking Rule 40 can be punished with "removal of accreditation and financial penalties" or even total disqualification. The IOC has said on numerous occasions that protecting sponsors is of paramount importance because, without them, there could be no Games.
It's not entirely clear if this "Rule 40" was used as the reason for the ban on competitor logos. MacRumors has reached out to the United States Olympic Committee, the International Olympic Committee, and Samsung for comment but has yet to receive any response.
Update: The International Olympic Committee has said that athletes are free to use iPhones without restriction during the Opening Ceremony.