Following approximately four-and-a-half months of availability, iOS 7 is now installed on 80 percent of devices connected to the App Store, according to the newest numbers posted on Apple's
App Store support page
for developers.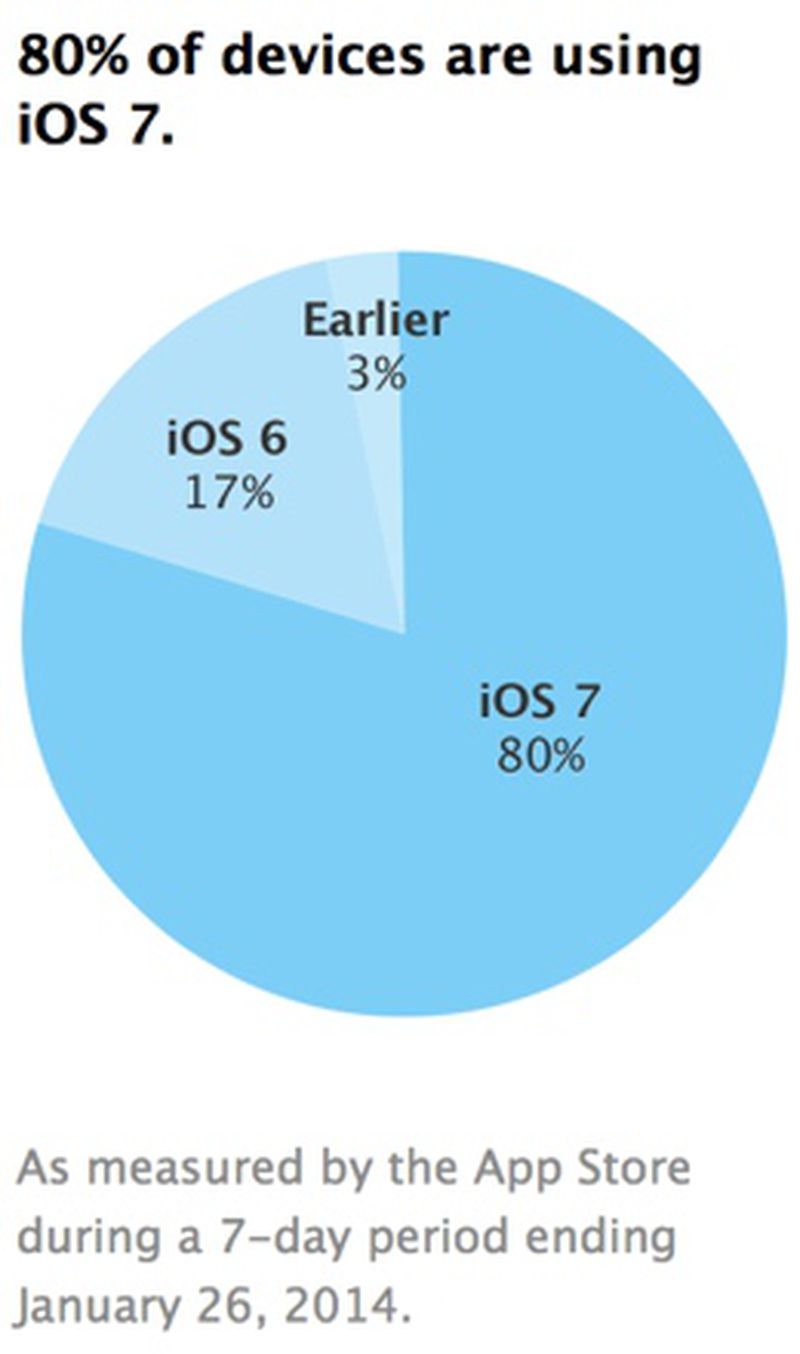 As iOS 7 adoption numbers grow, iOS 6 usage continues to drop, and the older operating system is now installed on just 17 percent of devices. Three percent of devices also continue use even older versions of iOS.
In early December, iOS 7 usage
was at 74 percent
, jumping to 78 percent
later in December
, while iOS 6 usage first declined to 22 percent and then to 18 percent.
Apple's data, which comes directly from the App Store, represents the most accurate iOS 7 adoption information for developers.