Apple Pulls Some Disney and Pixar Titles From iTunes Store and iTunes in the Cloud [Updated]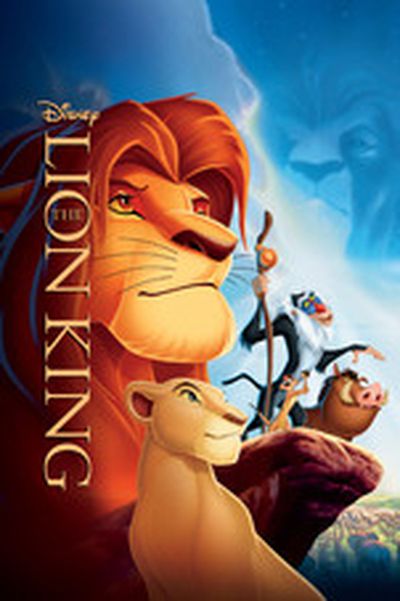 It appears some Disney and Pixar titles like The Lion King, Beauty and the Beast, and Cars series Mater's Tall Tales have been pulled from both the iTunes Store and the "Purchased Content" libraries of customers who paid for the content.
While the removal, originally noticed by a 9to5Mac reader, first appeared to be a glitch, AppAdvice has pointed out that the titles are also unavailable via the Amazon Instant Video service, suggesting the disappearance of the content may be intentional, potentially due to a licensing issue.
According to the customer who noticed the missing titles, Disney elected to remove the content from the iTunes Store, preventing customers who have purchased the movies/TV shows from re-downloading the content via iTunes in the Cloud, which allows users access to previously purchased content.
Two movies disappeared from my Apple TV yesterday (Mater's Tall Tales and The Lion King). I called Apple and they told me that Disney has removed them from the iTunes store. They are no longer available for viewing on my Apple TV. There was no warning, no notice and no refund. According to Apple, all digital content belongs to the content provider.
On Amazon.com, searching for the titles results in a notice that licensing agreements have prevented the content from being purchased or rented, and as AppAdvice points out, Apple's iTunes Store Terms and Conditions does specify that previously purchased content can be made inaccessible.
As an accommodation to you, subsequent to acquiring iTunes Auto-Delivery Content, purchased (i.e. not rented) movies iTunes Products and TV show iTunes Products (each, "iTunes Eligible Content"), you may download certain of such previously-purchased iTunes Eligible Content onto any Associated Device.

Some iTunes Eligible Content that you previously purchased may not be available for subsequent download at any given time, and Apple shall have no liability to you in such event. As you may not be able to subsequently download certain previously-purchased iTunes Eligible Content, once you download an item of iTunes Eligible Content, it is your responsibility not to lose, destroy, or damage it, and you may want to back it up.
Both Apple and Disney have yet to comment on the content removal, and it remains unclear whether the disappearance of select titles is temporary or a more permanent move.
Update: A Disney spokesperson told AppAdvice that Disney plans to work with Apple to ensure that users who purchased The Lion King and other content now removed from the App Store will be able to continue to download their purchases.