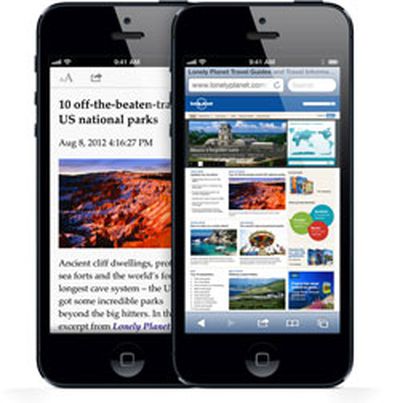 Research firm Kantar Worldpanel released two new reports on Monday, revealing various findings about the growth in sales on the strength of iOS devices for U.S. carrier T-Mobile, as well as Apple's growing market share in Japan when compared to other mobile platforms such as Android. Both reports were published for the three-month period ending in August 2013.
The first report states that T-Mobile accounted for 13.2% of smartphone sales in the U.S. market during the three-month period, marking the carrier's highest share over the past year with a growth of 1.1% compared to the year-ago quarter. The iPhone 5 also remained the top-selling smartphone at T-Mobile, accounting for 17.1% of sales.
Kantar Worldpanel ComTech Global Strategic Insight Director, Dominic Sunnebo states, "When iOS first debuted on T-Mobile in mid-April, the majority of sales came from consumers upgrading from a featurephone to their first smartphone. However, looking at those who purchased an iPhone in the August period, 56% of those consumers came from another smartphone, including 38.5% from an Android device."
The second report shows the growth of Apple's iOS as a whole in various international markets, with Apple maintaing a strong year-over-year growth in making up 39.3% of total smartphones sales in the United States, up over five percentage points over the previous year and a number that is expected to spike following the launch of Apple's refreshed iPhone line. The report also shares evidence of Apple's emergence in the Japanese market:
Apple and Android have recorded almost identical shares of sales in Japan – 48.6% and 47.4% respectively. However, news that the new iPhone range will be available on Japan's largest carrier, NTT DoCoMo, for the first time, makes it likely that Apple will pull ahead of Android in this key market.
Kantar Worldpanel previously reported the success of the iPhone for T-Mobile in June, along with growth of Apple's market share with various carrier expansion. Both reports did not include the launch figures of Apple's new iPhone 5s and iPhone 5c, which combined for a total of nine million units sold in the first weekend.