Apple has been hit with a judgment for ¥330 million ($3.3 million) in a Japanese court case over infringement of a patent by the company's click wheel system used on a number of past iPod models and the current iPod classic, reports Dow Jones Business News.
The Tokyo District Court on Thursday ordered Apple Inc. ( AAPL ) to pay Y330 million in damages to Japanese inventor Norihiko Saito in a patent infringement case involving the U.S. firm's iPod music player, Kyodo News reported.

The patent that Mr. Saito's company applied for in 1998 covers a technology for the Click Wheel controller that Apple has adopted for the music player in Japan since 2004, Presiding Judge Teruhisa Takano said in the ruling.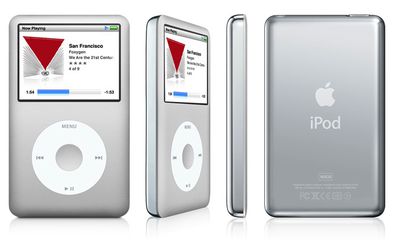 Saito had filed an injunction request against Apple back in 2007, and as settlement negotiations failed to result in any agreement, he eventually increased his damages request to ¥10 billion ($101 million). The court ruled, however, that Apple's infringement warranted the much smaller judgment.