Next-Generation Full-Sized iPad Rear Shell Emerges in 'Space Gray'
An array of new photos featuring alleged rear shells of the next-generation iPad in "Space Gray" and silver have been posted by Australian writer Sonny Dickson. The photos, which also depict some of the internals of the iPad, come two weeks after Apple debuted a new space gray color to replace the slate black used on both the iPhone 5 and iPod lines.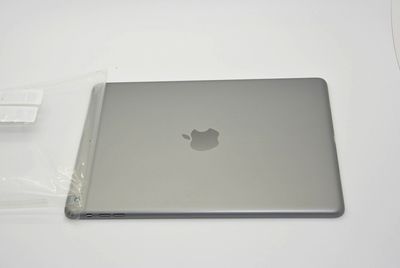 The new photos also emerge just under a week after a purported second-generation iPad mini shell was spotted in the same space gray color. A day before that, a somewhat sketchy report from C Technology claimed [Google Translation] that both the full-sized iPad and iPad mini would be available in the same three colors seen on the iPhone 5s. While space gray and silver have been seen, a gold rear shell has yet to appear.
Though recent shell leaks for both iPad and iPad mini have shown off the newer colors, the first leak of the fifth-generation iPad rear shell depicted the same slate color used on the iPhone 5. This suggests Apple may have altered its production plans at some point to shift all future slate-colored products to the new gray color scheme for the sake of product cohesion.
Apple is expected to unveil its fifth-generation iPad and second-generation iPad mini at a media event within the next month or two in order to ensure the new iPad models hit the market in time for the holiday shopping season.