Screen manufacturer Japan Display and inductor coil provider TDK have fully ramped up production levels in order to meet the parts demand for Apple's upcoming iPhone 5S and lower-cost iPhone 5C, according to a report from Japanese newspaper Nikkei [Google Translate] (via CNET).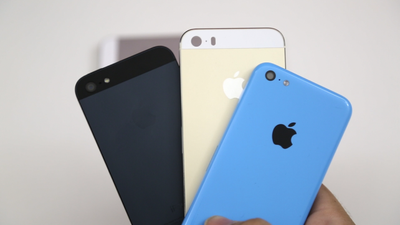 Japan Display Inc. (JDI), a merger of the small and medium-size display businesses of Sony, Hitachi, and Toshiba, is in "full production" Nikkei said in a report Thursday.

TDK, which supplies Apple with inductor coils, among other components, boosted production this summer to meet demand for the new iPhones, expected to be announced at a September 10 event.

Additionally, an IHS analyst cited in the report states that prices of flash memory could be driven higher if Apple's refreshed iPhone line sells well, with Toshiba being the primary supplier of flash memory to the company. Suppliers in Japan are also concerned about a sharp decline in profit and sales if production slows down due to slowing iPhone sales. Last month, a report stated that production of the iPhone 5S is expected to be limited to 3-4 million units in Q3 2013 due to fingerprint sensor shortages.
Apple's iPhone 5C and iPhone 5S are both expected to be revealed at a media event on September 10, with the two new devices expected to be released in the first wave of markets on September 20.