MacRumors Roundups: What We Expect for the iPhone 5S, 5C and iWatch
Last fall, we launched a series of roundups to help visitors more easily stay on top of the latest rumors for several of Apple's product lines, condensing months' worth of news and rumors into a single frequently-updated page for each product. For various reasons, those roundups fell out of date.
After taking some time to completely rework both the look and functionality, we are relaunching our Roundups feature today with coverage of the iPhone 5S, iPhone 5C, and iWatch. More roundups are coming soon to expand our coverage of Apple's products as the company heads into to a busy season of iPhone, iPad, Mac, and software updates.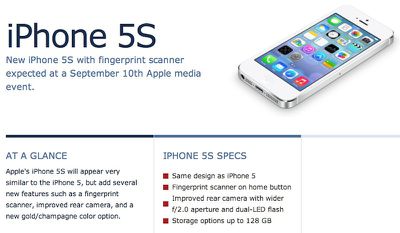 The goal of each roundup is to simply answer the question of "What are you expecting" for any given product. That opinion is certain to change over time as new rumors are revealed, and the roundups will be updated regularly to reflect that.
Our roundup index page includes a full list of our available roundups ordered by most recently updated. Roundups are also accessible directly through the "Roundups" tab in the navigation bar on all MacRumors pages.