Apple Still Searching for Engineers with Plastics Expertise
Apple continues to expand and improve its current plastics division, today posting a new job listing for a Senior Materials Engineer with a specialty in plastics (via 9to5Mac). The position asks for someone experienced with plastics materials to join the iPhone/iPad Materials team.
According to the job notes, Apple is seeking an engineer with 10 or more years in the mold making industry to develop new plastic materials and processes to "meet the structural and aesthetic requirements of a wide range of part designs."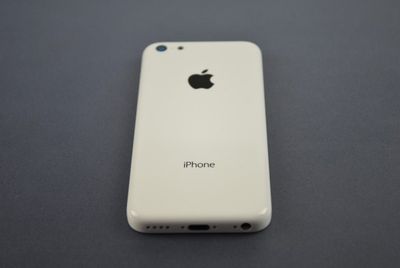 Prototype of Apple's Upcoming Low-Cost iPhone
Apple is also looking for several other employees with a specialization in plastic, including a Plastic Tooling Engineer and a Manufacturing Design Engineer. Apple originally began seeking a Manufacturing Design Engineer
back in January
and the position, which remains unfilled, asks candidates to "Identify, develop and launch new tooling and process capabilities in support of new Apple product developments."
While Apple has focused heavily on aluminum for the iPad, the iPhone, and the MacBook line for the last several years, the company continues to use plastics in products like the Apple TV, the AirPort Extreme, and other accessories.
Most notably, Apple's upcoming low-cost iPhone features a colorful polycarbonate shell, the first plastic-shelled mobile product Apple has produced since the iPhone 3GS.
Apple does use plastics for internal parts, but multiple job listings focus on the aesthetic use of plastic, which suggests that plastic may be a renewed area of interest for the company and could play a larger role in future Apple products.