AgileBits has released new details on 1Password 4 (via Macworld), the next major update to its popular password managing software 1Password. The forthcoming update, which follows the 1Password 4 update for iOS earlier this year, includes features such as iCloud syncing, the ability to tag items as favorites, and support for multiple accounts on a single website. New options and fields such as loyalty programs and drivers licenses are being added, and custom fields for login and data items will be supported.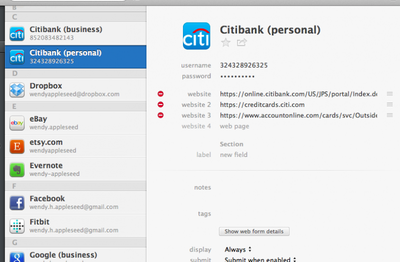 1Password 4 also includes security features such as the ability to send information from the program between iOS and Mac through encrypted iMessage and emails, the ability to see duplicate passwords and passwords strengths, and a stability overhaul with the program's browser extension being written in Cocoa to allow for unified compatibility on all major browsers.


1Password 4 is expected to be released this fall, and will be free to users who have already purchased 1Password 3 from the Mac App Store. Users who bought 1Password 3 through AgileBits website on or after January 1, 2013 will also receive the upgrade for free, while pricing for new customers is yet to be determined.


Currently, 1Password 3 for Mac can be downloaded from the Mac App Store for $49.99. [Direct Link]