Apple Set to Launch Annual 'Back to School' Promotion, iPhone Included for First Time
9to5Mac reports that Apple is likely to launch its annual "Back to School" promotion in the United States and other countries this week, perhaps as soon as tomorrow. The program offers iTunes Store/App Store gift cards to students who purchase a Mac or iPad, and for the first time the program will also include iPhone purchases this year.
The promotion will give eligible students an iTunes/App Store gift card with the purchase of a Mac, iPad, and for the first time, an iPhone. The gift cards that come with Mac purchases will be worth 100$ while the cards accompanying the iOS Devices will be worth $50.
MacRumors had heard over the weekend that Apple retail stores will be performing an "overnight" tonight to adjust signage and other aspects of store layouts. Our source indicated that tonight's changes are likely to be in support of the Back to School promotion, suggesting that it will indeed launch tomorrow.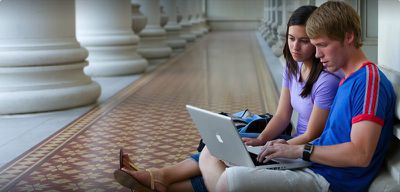 Apple runs the Back to School promotion at different times throughout the year in different countries to correspond to the various educational calendars, but the program launching this week will be the company's largest as it will likely include the United States, Canada, and Europe.