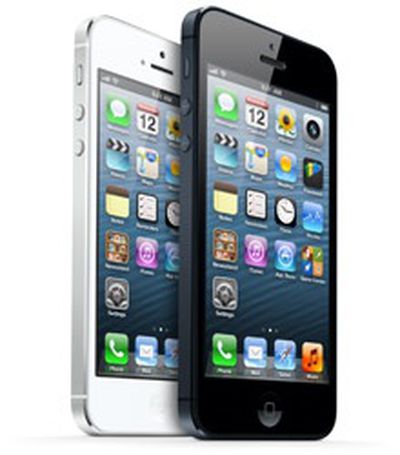 As announced earlier this month, Sprint subsidiary Virgin Mobile is set to begin offering the iPhone 5 later this week. While the no-contract carrier will offer the phone via its own website, select retailers, such as Best Buy and RadioShack, will also be carrying the Virgin Mobile iPhone 5.
According to a tipster, RadioShack will begin selling the contract-free Virgin Mobile iPhone 5 beginning tomorrow, both in store and online. The entry level 16GB iPhone 5 will retail for $549.99, and customers with an eligible trade-in can receive $50 off the purchase price before July 27.
RadioShack is also offering new discounts for Virgin Mobile's iPhone 4 and 4S. The iPhone 4S retails for $400 while the iPhone 4 retails for $300. RadioShack is introducing a $50 promotional discount on the older iPhones until July 6, which can be coupled with the $50 trade-in discount. That drops the price of a contract-free iPhone 4 to $200 with an eligible trade-in.
Virgin Mobile's iPhones are available with no contract and plans begin at $35 a month, though the price can drop as low as $30 per month with auto pay. At the $35 price point, the phone comes with 300 minutes of talk time, unlimited messaging, and unlimited 3G data usage (throttled after 2.5GB). A $40 plan with 1200 minutes and a $50 plan with unlimited minutes are also available.