Twitter's TweetDeck for Mac has been updated to version 3.0.2, adding a new sidebar on the lefthand side of the application that allows for simpler navigation across columns. The columns can be arranged using new drag and drop options.
The update also brings new filter search parameters plus new filter interactions for a number of features including mentions, retweets, favorites, followers, and lists. Finally, the new version also comes equipped with tweet translation functionality.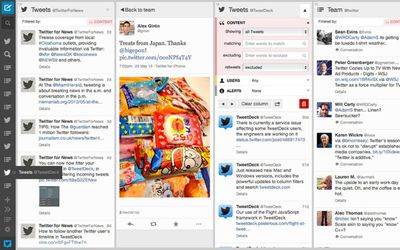 What's New in Version 3.0.2
- Redesigned with a new sidebar on the left for easy navigation across columns.
- Drag and drop rearrangement of columns in the sidebar.
- Tweet translation.
- Filter interactions for mentions, retweets, favorites, followers or lists.
- Filter search columns by engagement (minimum number of retweets, favorites, replies).
TweetDeck can be downloaded from the Mac App Store for free. [Direct Link]