Apple Makes 'iWork for iCloud' Beta Available to Registered Developers
Apple has made the iWork for iCloud in-browser versions of Pages, Keynote and Numbers available to registered developers as a beta release. The browser based version of iWork was announced at Monday's WWDC Keynote address.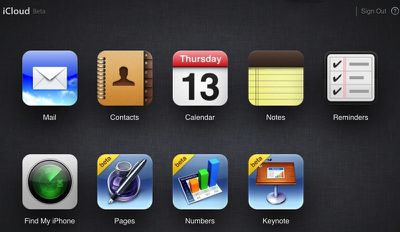 The browser-based versions of iWork are meant to be a competitor to Google Docs and other cloud-based office productivity platforms -- they work on both a Mac or PC in Safari, Google Chrome and Microsoft Internet Explorer.
iWork for iCloud is expected to be released to the public later this year. For now, registered developers can log in with their developer credentials at beta.icloud.com.