Facebook and Google Would Like Apple to Feature Them More Prominently on iOS
At AllThingsD's mobile conference today, executives from both Google and Facebook said they would like to have deeper and more extensive integration with Apple's iOS -- and both would like to be featured more prominently in the operating system, though neither company seemed to think such a development was very likely.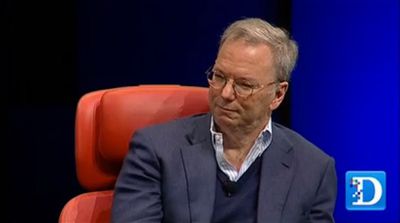 Google chairman Eric Schmidt, according to CNET, spoke today about Google and Apple's interactions related to apps:
Schmidt … declined to say why Apple decided to go with its own mapping system rather than working with Google as it had in the past. But he said his company is still pushing Apple to use Google Maps as the primary navigation tool on iOS.

"We would still really like them to use our maps," Schmidt said. "It would be easy for them to take the app in the store and put it as their basic one."
While of course Google wants to be featured more on iOS, it seems the company has accepted Apple's decision to develop its own mapping app.
Talking about Facebook's rollout of Chat Heads and other features in its iOS app today, Facebook CTO Mike Schroepfer and mobile head Cory Ondrejka were repeatedly asked by Kara Swisher if Facebook had ever actually asked Apple if it could have Chat Heads appear universally throughout iOS, like it does on Facebook Home.
Kara Swisher: But did you even ask them? Did you even ask Apple if you could put the … Chat Heads on the screen persistently? Or did you not even go there with them?

Cory Ondrejka: I think it's more a discussion about how to make a great product experience.

Kara: Did you ask them to do that? Do you imagine the possibility?

Cory: We know what their lead times are. So, we only ask for things that have some possibility--

Kara: Do you imagine the possibility that they'll have those heads wandering over their screen?

Cory: I think that's a great question for them.

Kara: I'm asking you. Are you even going to hope for that?

Cory: Am I going to hope for that?

Mike Schroepfer: Apple is a great partner, we both have a lot of products hilt together. We can't talk about what we've talked about.
Apple does have deeper ties with Facebook than most companies, offering significant integration of the service into iOS, but building Chat Heads into the iPhone would be an unprecedented expansion of that relationship.