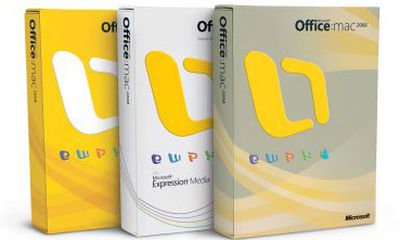 Microsoft today announced that it will end support for Office 2008 for Mac next Tuesday, on April 9.
Support for Office for Mac 2008 will end April 9th, 2013. View the Microsoft Support Lifecycle Policy for further details, such as the support dates for this product.
Microsoft recommends that affected users purchase an Office 365 subscription, which includes Office for Mac 2011 and future updates to the product. Office 365 costs $100 per year or $10 per month. Office 2011 can be purchased for $140 to $220.
Office for Mac 2008 updates will be available for download until April 19, 2014, but no new updates will be provided after April 9, 2013. The software will remain functional even though it will no longer be supported.