More Claims of Apple Using Qualcomm's Snapdragon Chips for Lower-Cost iPhone
Earlier this year, analysts from Detwiler Fenton claimed that Apple's rumored lower-cost iPhone would use a Snapdragon chip from Qualcomm rather than one of Apple's own A-series chips, arguing that the ability to integrate Bluetooth and Wi-Fi directly into the main chip would allow Apple to save on costs.
China Times (spotted and translated by Japanese blog Mac Otakara) now cites an unnamed source making the same claim. The report says that TSMC has been contracted to produce the Snapdragon chip using its 28-nanometer process.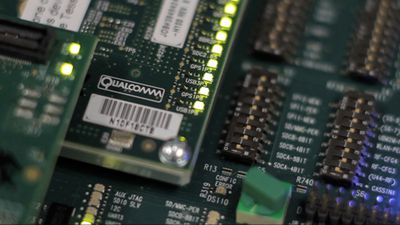 The report also suggests that another cost-saving measure for the low-cost handset would be to offer 3G only, rather than LTE. There are separate versions of Snapdragon with 3G and LTE, giving Apple the option of either mobile data technology. From a Google translation of the original China Times article:
Supply Chain Industry revealed that Apple's low-cost iPhone uses a Qualcomm Snapdragon single-chip, initially only support 3G without support for 4G LTE single-chip native support for WiFi and Bluetooth wireless networking capability, so do not need to increase the wireless network mode group. Of this chip commissioned TSMC foundry to 28 nm.
As we noted when this rumor surfaced the last time, Apple would seem much more likely to simply use older generations of its existing chip lineup in a cheaper iPhone in order to save on costs, and reliable KGI Securities analyst Ming-Chi Kuo has said that Apple will do exactly that by using the current A6 chip in the lower-cost iPhone while moving on to a more powerful A7 chip in the iPhone 5S.