Apple and Intel Have Reportedly Discussed Deal for Production of Future iPhone and iPad Chips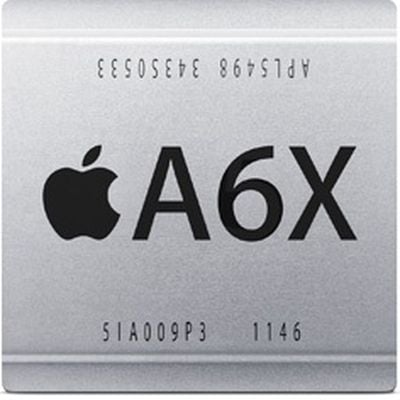 Reuters reports that Intel's move into contract manufacturing of chips for other companies suggests that Apple could become a future customer with its A-series chips for the iPhone and iPad, potentially reducing its reliance on arch-rival Samsung as a supplier.
A source close to one of the companies says Intel and Apple executives have discussed the issue in the past year but no agreement has been reached.
Intel has in the past always designed its own computer CPUs, which PC manufacturers like Apple then buy. Intel had previously expressed interest into moving toward some contract or "foundry" manufacturing of chips, although had indicated that it would be most interested in projects based on its existing technology.
But the growing trend away from PC and towards mobile devices continues to threaten Intel's core business, apparently prompting the company to more heavily consider acting as a foundry for distinct chip designs from third-party companies.
Sunit Rikhi, vice president and general manager of Intel custom foundry, told Reuters last week his group is ready to take on a potential large, unidentified mobile customer, although he declined to discuss Apple specifically.

Intel spokesman Chuck Mulloy said the chipmaker is in constant discussions with Apple, which buys its PC chips, but he would not comment on negotiations about a potential foundry relationship. An Apple spokesman declined to comment.
Pat Becker Jr, of Becker Capital Management, believes the move would make sense for both Intel and Apple. "If you can have a strategic relationship where you're making chips for one of the largest mobile players, you should definitely consider that. And for Apple, that gets them a big advantage."