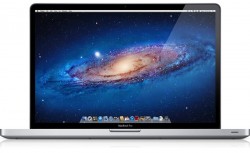 Apple today released
MacBook Pro SMC Firmware Update 1.7
, addressing an issue related to batteries with more than 1000 charge cycles. The update applies to Mid 2010 and Early 2011 models of the 15-inch and 17-inch MacBook Pro and is a complement to
earlier updates
addressing the same issue for other machines.
About MacBook Pro SMC Firmware Update 1.7

This update addresses a rare issue on some Apple notebooks where a battery that has accumulated more than 1000 charge cycles may unexpectedly shut down or stop functioning.
The update is a 1 MB download and requires OS X 10.6.8, 10.7.5, or 10.8.2.