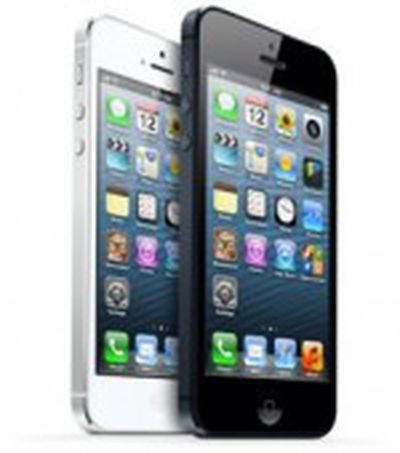 While questions remain about claims from earlier this week that Apple has slashed iPhone 5 component orders, CNET is now reporting on market research firm DisplaySearch senior vice president Paul Semenza's comments on how the iPhone 5's initial shipment ramp was simply too large to maintain.
"It was a very quick ramp up. The Q4 [estimate] was about 61 million [for the iPhone 5]...that may be dialed back a bit, but anything near that number is still huge," he said, referring to an estimate of display shipments for the iPhone 5.

"That would support the theory that the ramp was too much to sustain."
CNET mentions that the first quarter of sales for the iPhone 4S registered far below that for the iPhone 5, providing little reason for such a strong decline in iPhone 5 interest. Yesterday, Semenza told The New York Times that Apple had cut its display order from 19 million to 11-to-14 million for January, noting that demand from Apple had been "corrected significantly." But he also mentioned to CNET that he'd heard of changes to orders before the new year.
Theories abound as to the just how much Apple has cut component orders and the reasons for those cuts, but many believe that improving yields and aggressive ramping during the holiday quarter may simply have left Apple with an oversupply of parts heading into the new year. Combining that excess inventory with a natural slowdown following the strong launch quarter for the device could lead to substantial reductions in part production. Still, it seems unlikely that Apple would have miscalculated component demand for the current quarter by the nearly 50% number originally cited by Nikkei and The Wall Street Journal.
Recently, it's been reported that Apple is prepping iPhone 5S production for March ahead of a release in June or July, a rapid update cycle that could also be forcing adjustments in Apple's component orders.