Over the past several months, we've been following the progress of
iPhone5mod
, one of several companies that have developed
unauthorized versions
of Apple's new Lightning connector, allowing them to launch a number of accessories, adapters, and cables for customers frustrated by the slow pace of development on official solutions.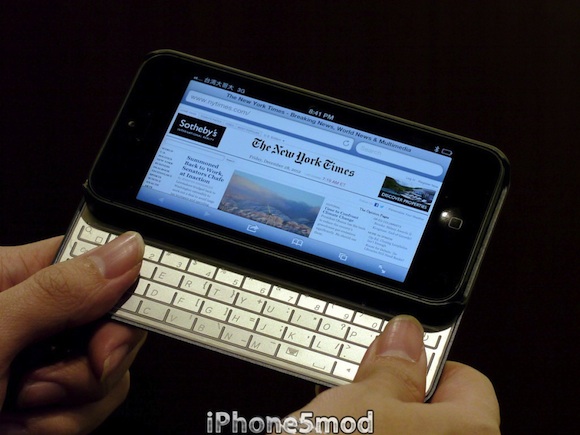 iPhone5mod is now launching an interesting new product today in the form of an ultrathin keyboard/game controller for the iPhone 5. The $49.90
EX Hybrid Game Controller
consists of a thin back cover for the iPhone that provides magnetic attachment for a pair of 2-mm thick aluminum plates: one offering a keyboard and a second containing gamepad controls. The plates also include integrated batteries for up to 40 hours of active use, with a separate charging station for the plates included in the package.