Apple has long supported VESA mounting brackets for its larger displays, including the 27" iMac, the 27" Thunderbolt and 24" and 30" Cinema Displays. With Apple's adapter bracket, the desk stand can be removed and the display can be attached to any VESA-compatible mount.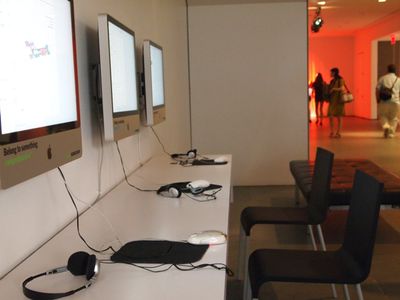 However, the new, thinner 27" iMac, does not support VESA mounting according to an email from Apple obtained by MacTrast. This is also noted in a compatibility note for the Apple VESA Mount Adapter Kit on the Apple Online Store.
Hi Glenn,

Thank you for your inquiry. The new iMac is not VESA mount compatible at this time.

We appreciate your feedback on this feature and will take it into consideration.

Thanks,
Laura
iMac owners frequently mount their machines to wall brackets for use as kiosks or other commercial displays, or to attach them to an articulating wall mount for flexible placement.
(Photo courtesy Flickr/Jaysin Trevino)