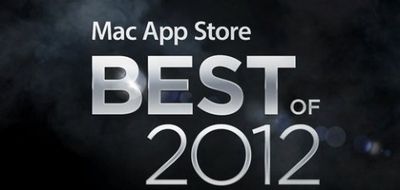 Alongside the Best of 2012 for the iOS App Store, Apple also released its nominations for the best app and game of the year in the Mac App Store yesterday.
Journaling app Day One was named App of the Year, while Deus Ex: Human Revolution Ultimate Edition took the Game of the Year award.
Photography app CameraBag 2 was named runner-up for app of the year, and Splice: Tree of Life was the second place game.
Apple also compiled a list of the Best Apps of 2012, which includes titles like Tweetbot, Clear, and Things.
Apple's list of Best Games of 2012 includes apps like Bastion, Pocket Planes, and Limbo.
This is the second year that the Mac App Store has existed, and the second year that Apple has chosen the best Mac Apps. Last year, Pixelmator and Civilization V were Apple's top picks.