Consumers Most Interested in Apple Products Because of Existing Ecosystem, Ease of Use
Reuters conducted interviews with more than 70 shoppers in major cities around the world to find out which consumer electronics items they are most interested in this holiday season.
Reporters discovered that while Apple stores were bustling with shoppers, Microsoft's pop-up stores in the U.S. were much less crowded. Additionally, though Samsung has spent big bucks in recent months pushing its products (and knocking on Apple's), only in Singapore and Bangalore did consumers have Samsung at the top of their list.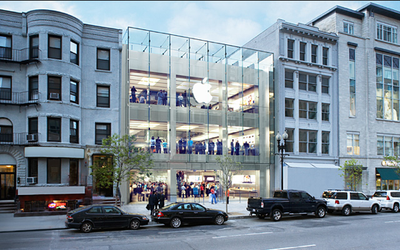 Loyalty to Apple's compelling orchard of products seemed to be a first line of defense for the Cupertino, California, company as shoppers in Europe, Asia and the United States weighed the pros and cons of switching to rival offerings.

Customers cited existing iTunes music and video libraries plus the traditional Apple virtues of simplicity and ease of use as reasons to stick with the iPhone and the iPad.

"I just taught my Persian grandmother how to use her new iPhone. She's 77 and speaks no English," said Soheil Arzang, a 27-year-old law student in Palo Alto, California. "With a Windows PC there are so many buttons, it's confusing. I converted my parents officially to Apple iPhones, Macs and iPads."
Earlier this week, a questionable Reuters article compared Apple's lock-in ecosystem with a "tax" that users are required to pay to have access to their previously purchased apps and content. Aside from the misuse of the word "tax", that piece was correct in that Apple has locked in its users.
Today's article quotes several users on Android tablets and phones, with one saying "although they are cheaper, you have to re-buy everything." Another said "Apple's got me in now." In fact, Samsung's chief strategy officer is an Apple user for the exact same reasons.
Other points of interest include heavy demand for the iPad and the iPad mini, Apple Stores surveyed had 9 visitors for every 1 visit to a comparable Microsoft store, and in-store purchases of the Amazon Kindle was virtually nonexistent -- likely because of Amazon's online-only focus.