Apple Must Approve Carrier LTE Networks Before Allowing iPhone 5 to Connect to Them
Apple does not allow the iPhone 5 to join a carrier's LTE network until it passes the company's own internal tests, according to Swiss cell carrier Swisscom. The report from Telecoms.com (by way of The Next Web), says that Apple enables LTE support on existing iPhone 5 models only after first testing the carrier network itself.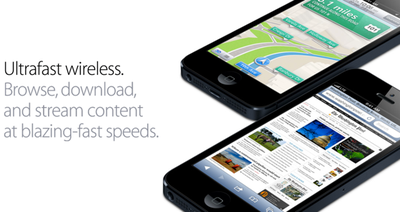 This week, however, a Swisscom spokesperson told Telecoms.com that: "Apple only enables 4G access after testing their device on an operator's live network."

Swisscom launched its LTE network this week although the iPhone 5 was not available as an LTE device at launch. "Apple will provide a software update in due course," the firm said in a press release.
Apple has been selling the iPhone 5 in countries where it doesn't officially support LTE on any carriers, though most carriers have at least initial plans to support LTE in coming years with many in the midst of full LTE rollouts.
Telecoms.com quotes Alcatel Lucent CTO Marcus Weldon saying that Apple was "a bit big for its boots" with the policy, hinting that it was unusual for a handset manufacturer to have such control over its handsets. However, this has been the case since the iPhone first launched nearly 5 years ago.
Apple has exerted extraordinary control over the iPhone in a number of ways, including providing most tech support and replacements via its 800-number and the Apple Retail Store rather than through the carriers, as well as Apple forbidding carriers from preinstalling any of its own software applications or services on the iPhone.