Black Friday 2012: A List of Discounts on Apple Products and More
Note: Black Friday sales continue through the weekend for most retailers. Apple's sales have ended. Most app and software sales below will last until Monday. We've updated our chart below as of Nov 26, 2:30AM Eastern.
---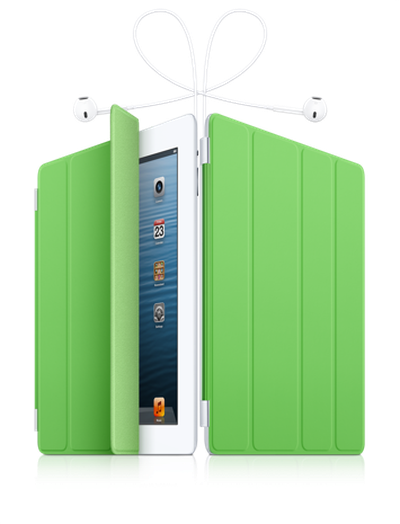 Black Friday kicks off on the day after Thanksgiving and offers customers short term sales on many products. While Apple
did participate
, their discounts tended to be smaller than other 3rd party retailers.
Sales Tax
National retailers such as Apple and Best Buy charge local sales tax on all orders. So, the advantage of using other online-only retailers is not getting charged that sales tax at the time of order (though you are typically expected to report it later). Local sales taxes are automatically charged for the following retailers in the following states:
- Apple, Best Buy: All States
- MacMall: California, Illinois, New York, Tennessee, Minnesota, Georgia, North Carolina, Wisconsin
- Amazon: California, New York, Texas, Pennsylvania, Kansas, Kentucky, North Dakota, Washington
If you are in one of those states, it may make sense to look elsewhere or simply buy locally anyway if the savings are comparable.
Discounts on Apple Products
Apple offered their own modest discounts on specific Apple products. Here is a chart of the most competitive 3rd party Apple retailers:
Click on prices to link directly to product.
Amazon's prices tend to fluctuate throughout the day. If BestBuy has no online stock, local stores may have inventory.
iPhone 5 / 5th Gen iPod Touch
AT&T has started offering a refurbished iPhone 5 (with contract) on their online store. Prices are $100 lower than new:
- 16GB Black iPhone 5 - $99
- 32GB Black iPhone 5 - $199
- 64GB Black iPhone 5 - $299
- 16GB White iPhone 5 - $99
- 32GB White iPhone 5 - $199
- 64GB White iPhone 5 - $299
- 5th Generation iPod Touch with Free $50 Best Buy Gift Card
Software Discounts
iOS and Mac App discounts are ongoing and can be seen in real time at AppShopper.com. We'd previously compiled a large list of the more interesting ones:
- Long list of iOS and Mac Software discounts
- MacUtility Bundle ($59.99) - Parallels Desktop 8, Snagit, VirusBarrier X6, MacOptimizer, Rubbertnet ($245 Value)
- MacLegion Bundle - ($49.99)- TechTool Pro, Freeway Pro, djay, Capo, Fantastical, RipIt, iRip, Beamer, Copy Paste Pro, Code Collector Pro ($548.80 Value)
- iStack Mac Bundle 2.0 ($49.99) - Camtasia 2, Circus Ponies NoteBook, CrossOver XI, FX Photo Studio Pro, LittleSnapper, Printopia, xTeam, MoneyBag, Habits, SyncMate Expert, Build iPhone & iPad Games Without Programming.
- MacGameStore - Up to 80% Off on Mac games
Other / Misc
- $100 iTunes Gift Card for $85
- Adobe Photoshop Elements 11 for $44.99
- iOS Game Controller iCADE, iCADE 8-Bitty, and JOYSTICK-IT
- MacSales (OWC) Black Friday Sale - Mac accessories, hard drives, memory
- Bear Extender Bundle - Wi-Fi extender
- Refurbished iPod Classic, iPod Touch, iPads - from Woot
- Freeway Express and Exhibeo are 50% off
- Carbon Copy Cloner - 20% Off with Coupon Code GIVETHANKS
- Equinux - 50% off. Mail Designer, Stationery Pack, iSale, CoverScout and VPN Tracker
Updates:
- Fry's has 13" Retina MacBook Pro for $200 Off ($1699->$1499). (In Store Only now)
- Das Keyboard (Mechanical Keyboard) 20% Off
Please note that prices may fluctuate during the day. Several of the vendors listed are affiliate partners with MacRumors and referred sales may benefit the site financially. Please send in any notable sales to tips@macrumors.com.