Nokia to Launch Free Maps App with Offline Mode and Transit Directions for iOS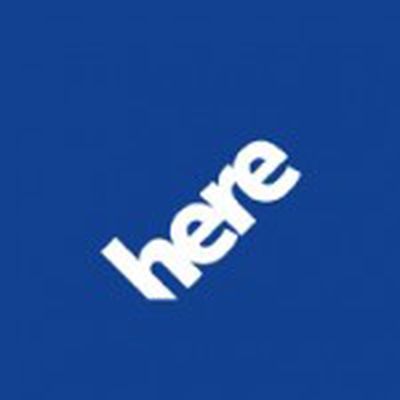 Nokia today announced an expansion of its mapping services, launching a new "HERE" brand for the products and announcing that it will be introducing a new iOS mapping app in the coming weeks.
"People want great maps, and with HERE we can bring together Nokia's location offering to deliver people a better way to explore, discover and share their world," said Nokia President and CEO Stephen Elop. "Additionally, with HERE we can extend our 20 years of location expertise to new devices and operating systems that reach beyond Nokia. As a result, we believe that more people benefit from and contribute to our leading mapping and location service."

To further extend its location services, Nokia is launching a maps application for iOS under the HERE brand. Based on HTML5, it will include offline capabilities, voice-guided walk navigation, and public transport directions. The application is scheduled to be available for free download from Apple's App Store in the coming weeks.
The initiative also includes a partnership with Mozilla for mapping in Firefox OS, a reference app for Android developers, acquisition of California company earthmine to help with 3D mapping, and new LiveSight 3D mapping technology.
The New York Times has more on why Nokia has chosen to open up its mapping platform even as it seeks to differentiate its Lumia smartphones in the market.
Stephen Elop, chief executive of Nokia, said in an interview that in order to ensure that its mapping platform stays competitive, it needs lots of users. The more people who look up directions or search for locations on its maps, the smarter the system gets. And Nokia can still build exclusive location features into its Lumia phones, he said.

"For the location platform to be at the highest quality, one needs scale, and you need as many different people contributing as possible," Mr. Elop said. "Of course, Nokia will build apps, some of them unique to Lumia devices, that gain a competitive advantage for Nokia."
Apple has been working to improve its in-house Maps app launched as part of iOS 6, following significant criticism of the app's features and accuracy. In an open letter addressing mapping issues, Apple CEO Tim Cook pointed to the web version of Nokia's maps as an alternative for users unhappy with the performance of Apple's own app.