'iPad Mini' Name Confirmed by Smart Cover Part Descriptions
9to5Mac reports that it has received confirmation of a new set of Smart Covers launching today for Apple's "iPad mini". The accessories are described as "iPad Mini Smart Covers", all but confirming that Apple will use the "mini" designation as part of the device's official name.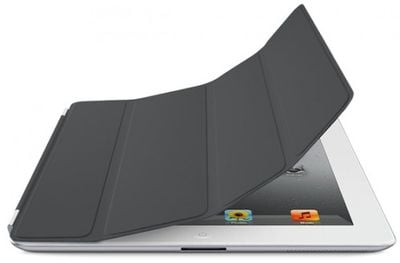 Smart Cover for full-size iPad
Japanese blog
Mac Otakara
claimed in late August
that Apple would use the long-standing "iPad mini" informal title as the official name of the device, and it appears that this is indeed the case. Others have, however, been advocating for alternative names, such as noted Apple pundit John Gruber having
expressed his preference for "iPad Air"
.
The new iPad Mini Smart Covers are said to be available in red, dark gray, light gray, pink, green, and blue.