EPEAT Defends Verification of Ultrathin Notebooks for Environmental Registry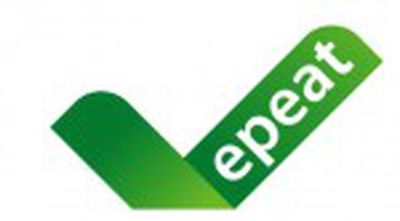 Earlier this week, we noted that Apple's Retina MacBook Pro and newest MacBook Air models had been among a number of ultrathin notebooks whose eligibility for inclusion on the Electronic Product Environmental Assessment Tool (EPEAT) registry had been verified. The approval came with some clarifications of the EPEAT standards that were criticized by some, including iFixit's Kyle Wiens, as watering down the requirements for inclusion.
EPEAT has now posted a defense of its actions, noting that its review committee was simply following the guidelines as they are written. The group acknowledges some of the concerns, but notes that those issues should be raised in the forthcoming update to the standards and not as criticism of the application of the standards as they are currently written.
Regarding upgrade capability, the criteria specifically state that products may be upgraded or extended "by a high performance serial bus (IEEE Std 1394™ [B4]) or Universal Serial Bus (USB)". Regardless of opinions about whether or not that is appropriate or acceptable language, the hard fact is that EPEAT has no authority to 'flunk' products if they meet the explicit terms of the standard.

Regarding disassembly: The criteria under discussion are located in the section of the standard that addresses Design for End of Life – that is, design for effective recycling. The criteria investigated are not in any way aimed at refurbishment or repair. Again, people may think that there should be more in the standard about disassembly for repair and refurbishment – and we welcome their views – but these criteria do not apply to that topic.
The group goes on to note that EPEAT standards are developed through an open process that involves stakeholders from a number of sides, although Wiens had previously noted that the voting group for the last standards update was heavily weighted toward computer industry companies. EPEAT also notes that at the time of the registry's implementation, no products qualified for the Gold standard, indicating that the registry's overall purpose in defining reachable goals has been a success.
The EPEAT system was structured to encourage continual improvement by providing progressive ratings and by regularly updating the environmental performance criteria products must meet. It took a year for any products to meet the Gold rating requirements after the registry launched, because it was extremely challenging to do so. Over time, the EPEAT PC/Display criteria have become more familiar and companies have designed them into their products and supply chain requirements. That's a good thing. In fact the whole point of the EPEAT system is to drive change… Our goal is to create a new bottom line for environmental innovation that affects the whole global industry for the better.
EPEAT is moving forward with its next update to its PC/Display standards, hoping draw upon recently-updated standards for imaging equipment and televisions in certain aspects. Consequently, it seems that the time for those interested in tightening the criteria for such aspects as upgradeability and recyclability and to add criteria for repairability is approaching.