Netflix for iOS Updated to Support the iPhone 5's Widescreen
Netflix has updated its iOS app to support iOS 6 and to provide support for the iPhone 5's 4" screen. The update also claims to improve the browsing, searching and watching experience.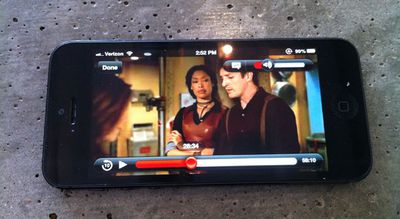 Support for the iPhone 5's taller screen is particularly useful in video/movie apps such as Netflix as it allows many widescreen movies to be viewed in their native aspect ratio. The Netflix app is a free download from the App Store [Direct Link] but requires a Netflix account.
Many popular apps are being quickly updated to support the iPhone 5's larger screen. Yesterday, Instagram was updated, and several iOS games have also seen updates.