First iPhone 5 Unboxing Photos Reveal Packaging Layout and EarPods Travel Case
BGR shares a few photos of what seems to be the first publicly-revealed unboxing of the iPhone 5. It is unclear how the source was able to obtain an iPhone 5, but the photos show the box itself and the rear of the device, as well as the trio of accessories that are included in the box: EarPods, power adapter, and Lightning to USB cable.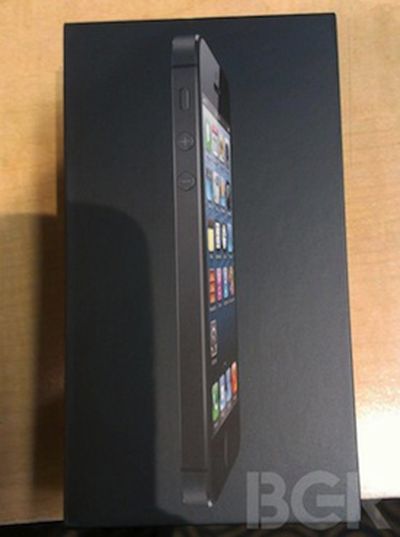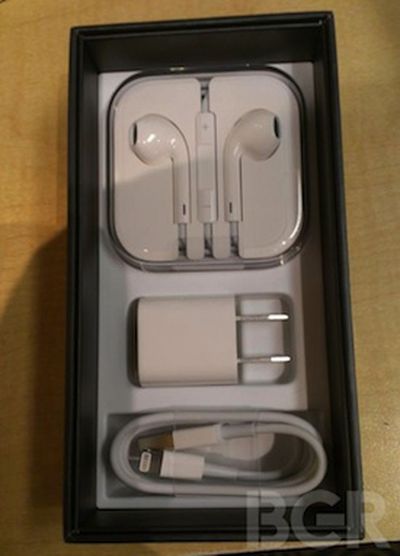 The EarPods appear to be packaged identically to the standalone retail version of the new Apple earphones, including a small travel case.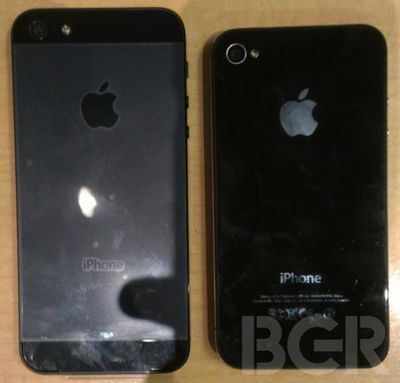 iPhone 5 (left) next to iPhone 4S (right)
The first round of pre-orders are
already en route
to their destinations, although Apple has arranged for carriers to hold deliveries until the official Friday launch. It is not unheard of, however, for a handful of deliveries to slip through early.