Apple's Chief Patent Litigator Profiled as Samsung Threatens Lawsuits over iPhone 5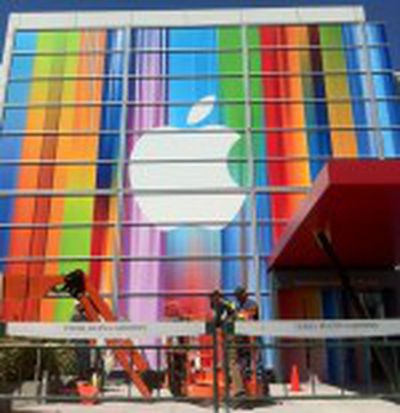 Bloomberg Businessweek publishes a profile of Noreen Krall, Apple's chief patent litigator handling the growing number of lawsuits and other disputes involving Apple, including the high-profile U.S. case that saw Apple win a $1 billion verdict against Samsung late last month. The article offers an interesting look at how Krall has managed to become one of the "masters of the chessboard" in understanding patent and court rules around the world and herding teams of lawyers both inside and outside of the company.
"There is no historical precedent for what Noreen Krall is doing," said John Thorne, who ran Verizon Communications Inc.'s intellectual-property team before joining Kellogg Huber in Washington this year. "Good generalship produces results like Noreen has gotten. She's mastering big decisions, like which law firms to hire, how to manage resources, how much of Tim Cook's time to take."
The report notes that the 2009 hiring of Bruce Sewell from Intel to become Apple's general counsel and the subsequent 2010 recruitment of Krall from Sun was part of a strategy to ramp up the company's patent protection efforts as the looming threat from Android grew. Krall, an electrical engineer by training who spent time at both IBM and Sun before joining Apple, appears to be highly-regarded by her peers and former coworkers, and while Apple refused to comment for the report it appears that Krall is certainly making a name for herself at her latest company.
Krall's profile comes as Apple may be facing even more lawsuits in the coming months, as The Korea Times reports that anonymous Samsung officials have acknowledged plans to sue Apple over the iPhone 5, focusing on LTE-related patents held by the Korean company.
"It's true that Samsung Electronics has decided to take immediate legal action against the Cupertino-based Apple. Countries in Europe and even the United States ― Apple's home-turf ― are our primary targets," said a senior Samsung who is directly involved with the matter, in a telephone interview with The Korea Times. [...]

"Apple claimed the existing 3G-related patents are standard essential patents (SEPs) according to our earlier commitment to the FRAND (fair, reasonable, and non-discriminatory) terms. But the story is totally different when you talk about LTE patents. These are new and highly-valued," said another Samsung executive.
The report also mentions word from an anonymous executive at Korean carrier SK Telecom claiming that Apple has agreed to launch an LTE-enabled iPhone 5 on the carrier. Word of negotiations between Apple and SK Telecom surfaced last month, and late last week The Wall Street Journal confirmed that the iPhone 5 will have "global LTE support".
Update 9:20 PM: SK Telecom has contacted us to let us know that it has not confirmed anything to The Korea Times with respect to the iPhone. The Korea Times has also updated its report to cite "industry sources" rather than SK Telecom directly.