The Moscow News reports (via 9to5Mac) that Apple is apparently making preparations to begin direct sales of its products in Russia, with retail stores perhaps set to follow in the future.
Apple has registered a company Apple Rus and assigned Vitaly Morozko, the corporation's local legal advisor, as its director general, Kommersant reported.

In spring 2011, when Apple top managers travelled to Moscow, they were looking for premises for Apple Store, but did not find anything.

According to an unnamed manager of an Apple distributor, the company could start direct sales in Russia in 2013, but it is unclear when first Apple Stores will open.
The report notes that Apple currently uses a network of distributors to handle sales of its products in the country, with Apple being particularly unhappy with iPhone distribution as its carrier partners have been focused on limiting sales of the device to their own stores.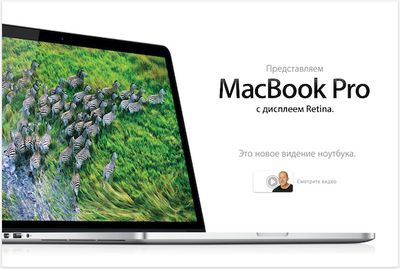 Russia is one of the four "BRIC" countries viewed as major growth markets due to their developing economies. Among those four countries, Apple has been most heavily focused on China, but Tim Cook acknowledged earlier this year that the company has been increasing its emphasis on Brazil and Russia. India is the fourth BRIC country, and while there has been evidence of work toward an expanded reseller network there, Apple does appear to be remaining cautious with its direct expansion plans in that country.