First Online Retina MacBook Pro Orders Arriving
While we noted early yesterday that the first Retina MacBook Pro orders had begun shipping, a number of MacRumors readers are now reporting that the first deliveries are already arriving.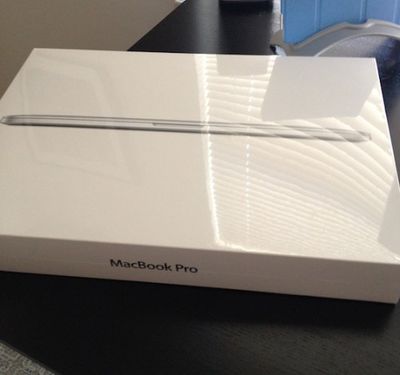 At least one of the readers who received his new MacBook Pro had ordered a custom configuration, bumping the high-end stock model to the 2.7 GHz processor and 16 GB of RAM.

Portion of label from delivered Retina MacBook Pro showing custom configuration

Newly-delivered Retina MacBook Pro on initial boot
A few customers have reported being able to obtain the new Retina MacBook Pro in-store, but many Apple retail stores still do not have any stock of the machines beyond the display models, with some now indicating that they will not have stock until Monday.
(Thanks, Trevor and Jeremy!)