Apple Launches New 'Maps' App in iOS 6, Includes Turn-by-Turn Navigation, Real-Time Traffic, 3D Maps
Apple today introduced a new Maps application in iOS 6 that will replace Google Maps as the default mapping application on the iPhone and iPad. It was designed by Apple from the ground up with all cartography done in-house.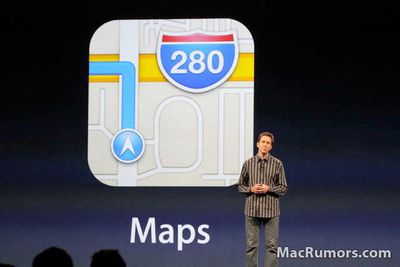 Included in Maps are turn-by-turn directions that work with Siri, local search with 100 million business listings from around the world, Yelp integration, a free crowd-sourced traffic service, and 3D mapping with a Google Earth-like feature called 'Flyover'.




Maps will ship with iOS 6 later this fall.