macOS Catalina Now Available
Leaked 13.3" MacBook Pro Specs Suggest No Retina Display, Addition of USB 3.0, and Only Minor Changes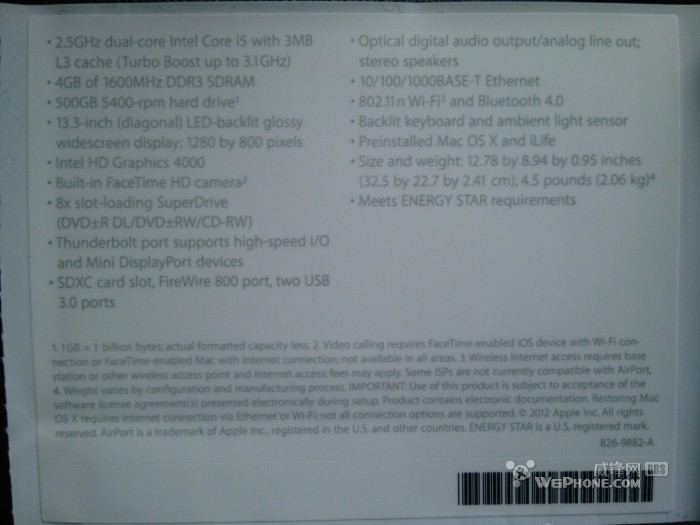 A
photo
posted to Chinese forum
Weiphone
claims to reveal the specs for an upcoming 13.3" MacBook Pro revision from Apple. The specs show only minor improvements to the 13.3" MacBook Pro model with the addition of a
2.5GHz Ivy Bridge
processor along with the Intel HD Graphics 4000 GPU. The image also reveals the addition of Bluetooth 4.0 and the faster USB 3.0 standard to the Mac laptop line.
Other specs, however, remain the same as the current generation 13" MacBook Pro. Notably, the screen resolution remains the same at 1280x800 rather than incorporating a high resolution "Retina Display". RAM, Hard Drive and SuperDrive specs also remain the same, suggesting that there also hasn't been a dramatic space-saving thinning of the design.
The authenticity of the image is impossible to verify. The claim by the original forum poster is that the image came from a "friend inside Apple".
Apple is expected to
launch
new products at the Worldwide Developer's Conference (WWDC) next week. Revised MacBook Pros using the Ivy Bridge processors have been expected. Rumors, however, have suggested that we may be seeing more dramatic upgrades to at least some of the models.
Update
:
Additional Sketchy 15" MacBook Pro Specs
from same forum post.