Apple Partners with Chinese Environmental Group for Supplier Audit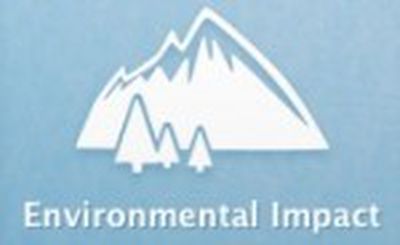 While Apple has received much publicity for its partnership with the Fair Labor Association to audit working conditions at several of its manufacturing partners' facilities in China, Financial Times reports that the company has now also partnered with the Institute of Public and Environmental Affairs (IPE) for an environmental audit of a supplier's facilities.
Apple has agreed to a jointly monitored audit of pollution controls at a supplier's factory in China, in what activists see as a breakthrough in their efforts to persuade the world's most valuable company to address environmental concerns.

A maker of printed circuit boards for the Silicon Valley company is due to be inspected in the next few weeks by auditors, with Apple and the China-based Institute of Public and Environmental Affairs (IPE) jointly monitoring their efforts.
According to the report, Apple and the IPE have been in discussions for months about a partnership, culminating in a five-hour meeting in Cupertino last October that set the stage for a formal relationship. Following this initial audit, the IPE hopes that it will be able to partner with Apple on audits of thirteen other facilities in China that are already being monitored by Apple.
The IPE is led by Ma Jun, an environmental activist who just today was announced as one of six winners of this year's Goldman Environmental Prize.
In October, the activist and author met with senior Apple executives in San Francisco and Cupertino to discuss his report, published a month earlier, on health hazards caused by pollution in the company's Chinese supply chain.

Ma will be at the War Memorial Opera House in San Francisco on Monday to receive the Goldman Environmental Prize for "bringing unprecedented environmental transparency and empowering Chinese citizens to demand justice." His work has prompted the Chinese government and multinational corporations, including Apple, to more seriously confront the issues he has long been raising.
As part of its environmental disclosures, Apple has noted that it focused on 14 suppliers for environmental audits in 2011, and the company is expanding its efforts in 2012 to include additional facilities, work more closely with governmental and nongovernmental agencies such as the IPE, and increase training on environmental responsibility throughout its supply chain.