Apple Testing A5X Variant in iPhone Prototype Disguised in iPhone 4/4S Body?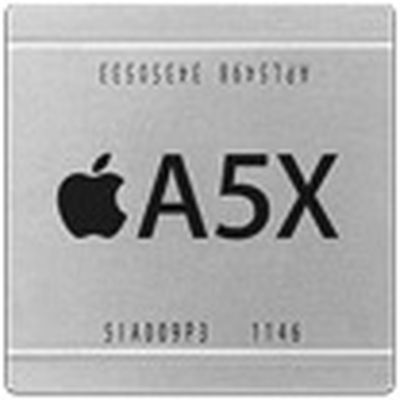 9to5Mac claims that Apple is internally testing new iPhone hardware that is based on a variant of the A5X system-on-a-chip used in the new iPad, with the company disguising the hardware in existing iPhone 4/4S bodies in order to keep its potential plans for a new form factor a secret.
Much like they did last year, Apple has internally seeded a prototype next-generation iPhone with the iPhone 4 design. The actual next-generation iPhone is specifically said to not include the iPhone 4/4S design, but Apple is testing these new devices in older casings to throw off leaks. The purpose of the prototype iPhone that we heard about is to test a variation of the "A5X" chip in an iPhone.
With the A5X having been designed with quad-core graphics in order to drive the Retina display of the new iPad, the variant being used in the iPhone prototype will emphasize other performance gains coming from the S5L8945X application processor included in the package. Like the new iPad, the prototype iPhone 5 reportedly includes 1 GB of RAM, up from the 512 MB found in the iPhone 4S. According to the report, the test iPhone 5 hardware carries a code name of N96.
The report also cites evidence of an "iPod5,1" reference in iOS 5.1 code suggesting that Apple is working on a hardware update for the iPod touch. The device was left nearly untouched in last October's update, with the addition of white models being the primary physical change to the lineup as the iPod touch retained the A4 chip even as the iPhone 4S received an upgrade to the A5.